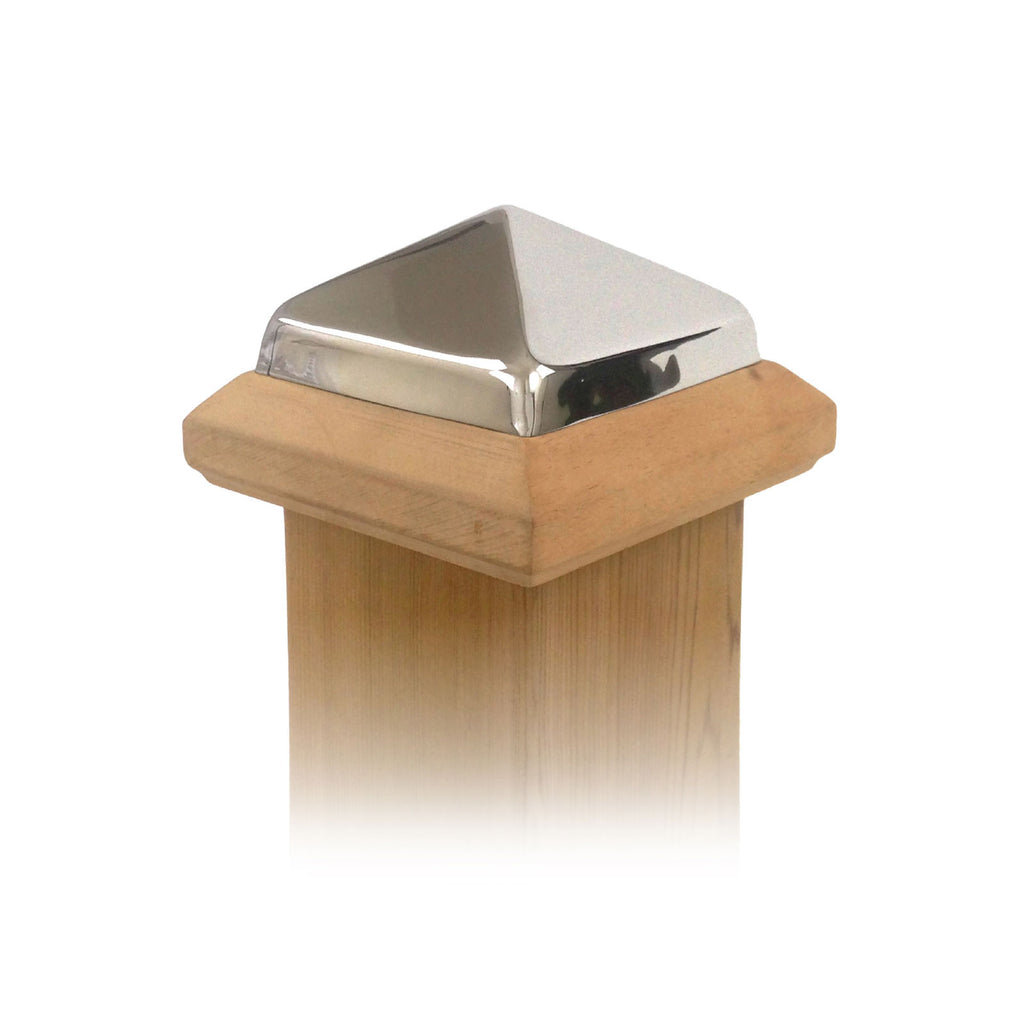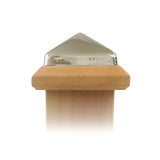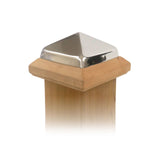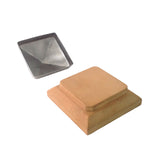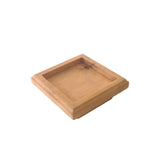 4x4 Traditional Wood Post Cap w/ Stainless Pyramid
Traditional Wood Post Caps w/ Stainless Pyramid fit 4x4 fence and deck posts measuring 3 1/2" or 3 3/4". Our slip-over post caps fit snugly on top of 4 inch posts., providing ultimate deck and fence protection. Stainless steel pyramid lids ship separately to eliminate denting. Both the post cap and metal lid mount permanently with Liquid Nails"¢.
4x4 Traditional Wood Post Cap w/ Stainless Pyramid Features:
100% untreated mahogany / 100% Stainless Steel
Solid one-piece design
Fits standard 4x4 in. fence, railing, mailbox or deck posts*
Routered bottoms for slip over fence and deck post protection
Can be painted or stained to match any style
Guaranteed to never split apart at the corners
Some assembly required
Wood base and metal pyramid mount with Liquid Nails (sold separately)
*Actual Post Sizes:
4 x 4 - Actual post measurement 3.5" - SKU-TRADS0358M
4 x 4 - Actual post measurement 3.75" - SKU-TRADS0378M
NOTE: If your post sizes differ from what is listed please contact us, we usually have a solution!
Deck, fence, railing and mailbox posts require protection from weather and the elements, especially in the end grain at the top, which absorbs most of the water and exterior damage. Unlike competitors who assemble wooden post caps from multiple pieces of wood using staples and glue, Copper Tops USA provides wood and metal post tops that have the underside completely routered to fully cover 4x4 inch posts, prolonging the life of each post and your deck or fence investment as a whole, ten fold. Our single piece untreated mahogany fence post toppers can be stained or painted to match any deck or exterior landscape, and they're guaranteed to never break apart. The 100% stainless steel pyramids will shine and add value to your investment for decades.
Don't let your fence, deck, railing or mailbox sit unprotected for another day! Get lasting protection with Copper Tops USA!
MAKE SURE YOU MEASURE YOUR FENCE AND DECK POSTS TO ENSURE ACCURATE POST TOP SIZING
---